MORE LIGHTS FOR HUNTING
As a continuation of the first post and for whatever value it has, I am going to do some more shoot outs of a mix of popular Luxeon lights and incandescent ones.
The first order of things is to change the target area, to make it a little more interesting to my viewers.
Consequently I replaced the tool shed target with a deer and bear mount.
The deer head mounted on the tree is exactly 26 yards from my second story window from where the lights are shinning.
The bear head in the fence is only six more feet further away from the tree.
In the summer I have plenty of bushy cover in the area, but this time I had to be creative and cut and nailed to the tree and fence, some branches from a pine tree, not to hide the animals from view, just to provide a natural blending effect, like they were coming from a natural habitat.
The camera was placed twelve foot away from the tree (and eighteen feet from the bear) in a solid tripod, and the night camera mode used (this mode shows in pictures the same light values that I am seeing with my own eyes).
The close proximity of the camera is for the viewer to see the target with clarity; if I were to place the camera 26 yards away the target will be awfully small.
Here it is the target area and how it looks in daylight.
And here are the contenders, but before I describe them, let me voice my opinion that some manufacturers of Luxeon lights label the output in lumens in quite a wild way.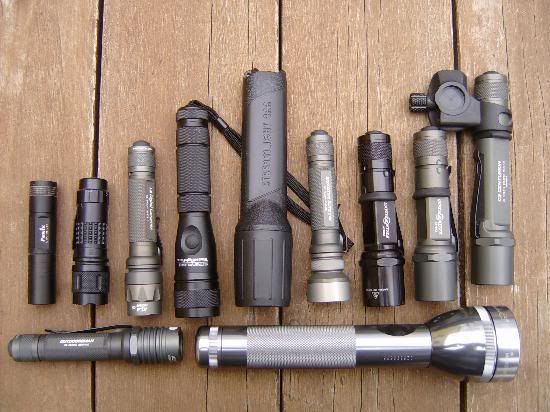 From left to right: # 1 Fenix L1P at about 40 lumens, # 2 Nuwaii Q III at 75 lumens (yes, sure!) # 3 Surefire L-4 Digital Lumamax at 65 lumens (this is a Luxeon V which is quite a flood light but with little throw).
# 4 Streamlight Task-Light 2 L (two Lithium 3 volts batteries, high and low output,
Cost is about $77.00) This is billed at a High Flux Luxeon III. With 75 lumens, which I think is about right.
# 5 is the Streamlight Pro Polymer 4 AA with a Luxeon I, billed as 40 lumens (3,500 candlepower according to the advertising) which I think is quite wrong, as it appears to me to have about 70 lumens or more, this light has a bigger and deeper reflector than the others lights and the beam is concentrated more than the others. This is a great light for the price of about $40.00
# 6, this is a PR T Luxeon III head done for me by master modder McGizmo, it is set on a Surefire E2e body and I am using two rechargeable 123's with a voltage of 4.2 volts in it.
This light is my best Luxeon III light and up to two years ago it was pretty HOT STUFF, today the cree LED's are approaching it in intensity, although it has not been overpower by any other Luxeon, yet.
My friends told me I have two of the Integrated Sphere Spectotometers just above my nose, those spheres are telling me that this light makes 120 to 130 "real" lumens.
# 7, this is A Surefire Centurion II in black with the P-60 lamp (65 lumens) this represents all the others Surefires lights that use this lamp, G-2, 6P. Z-2. etc.
# 8, this is another Surefire Centurion II, but in Hard anodized, it wears the HOLA lamp. The P-61 with the output of 120 lumens for 20 minutes.
# 9 this is a Surefire Centurion III (3 cells) this is usually sold with the P-90 lamp that makes 105 lumens for one hour, but in this case is set up with the P-91 lamp for 200 lumens for 20 minutes, as you will see in the picture later, the floodlight effect is great at 26 yards. All those P's lamps start to lose range at about 45 to 50 yards, this is because the reflectors are fabricated to produce a good flood so police officers can clear houses with them.
I took this particular light out of my Remington 742 rifle, where it sits in the special quick detach mount in a Picattiny rail.
# 10, this is the BEAR CUB, this light weights 13 oz and measures 9 inches long, it works with two Lithium Ion computer batteries, and produces 220 plus lumens for 90 minutes. Thanks to the big and deep 2 inch mirror-like reflector, this light concentrates the beam like a laser and has a throw of 120 to 150 yards.
So the 26 yards distance is like child play for the Bear Cub and the light is so intense at the target that they had to close their eyes!
# 11, (last on the left lying in horizontal position next to the Bear Cub) this light is a KL-1 head Luxeon I of three years ago, it is set up in a Surefire Outdoorsman body and the lumens output is no more than 20, consequently I decided to strike it out from the competition, there is no room in my stable for weaklings and I will present it to my nephew on his birthday quite soon.
And now let's go to the pictures:
Fenix L1P (40 lumens) Luxeon I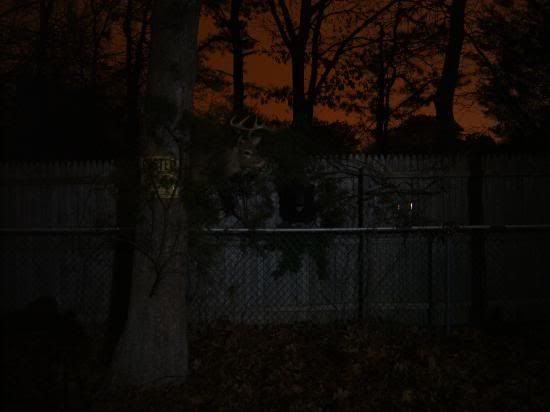 Nuwaii Q III (advertised at 75 lumens in a website, which I don't believe) Luxeon III.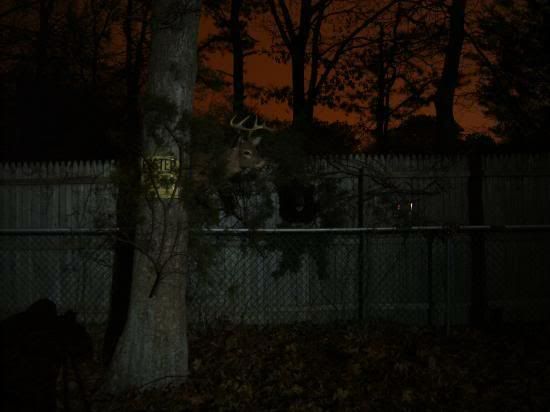 Surefire L-4 Digital Lumamax (65 lumens) this is very flood light and the lumens spread in a very wide area, so it cannot be expected to have a good throw at 26 yards. (Luxeon V ~which are 4 of the one watt together)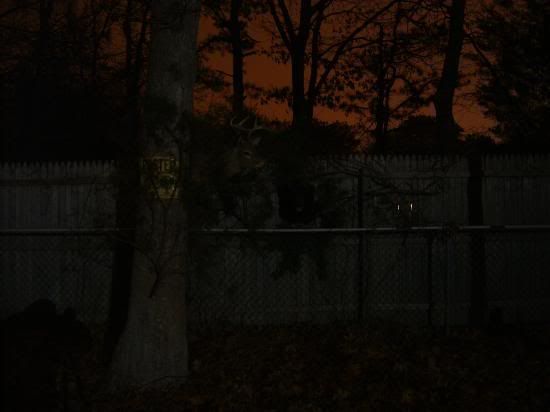 Streamlight Task Light 2 L about 75 lumens on high, works on two 123's batteries and has two levels of illumination. High Flux Luxeon III. About $77.00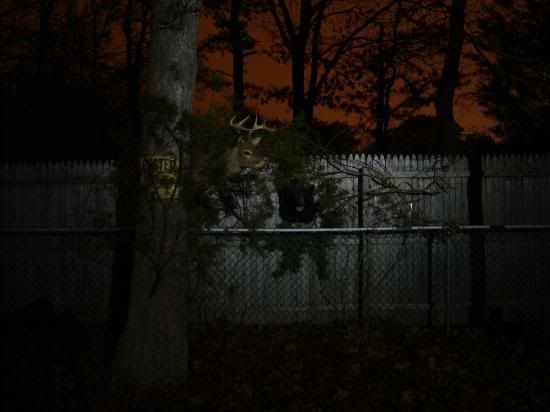 Streamlight Poly Pro 4 AA Luxeon. This light has a deep and bigger reflector, the Luxeon is I, according to the manufacturer, is listed at 40 lumens, but to my eyes is doing about 75 lumens.
For the price of $40.00 this is a great light, and very battery friendly as it uses regulars AA.
I feed this light, rechargeable Nimhs AA of high current (Powerex 2700 mah) that hovers around 1.4 volts for weeks consequently it costs me nothing to operate it.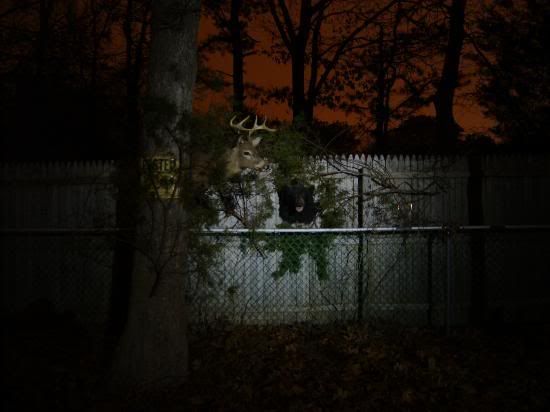 Mc Gizmo PR T head on Surefire body, Luxeon III, TWOJ bin,
My best Luxeon light putting out 120 to 130 lumens. This is a collector's item and was state of the art, less than two years ago.
I have found nothing new that can approach its power, except the new cree 7090 that is getting close.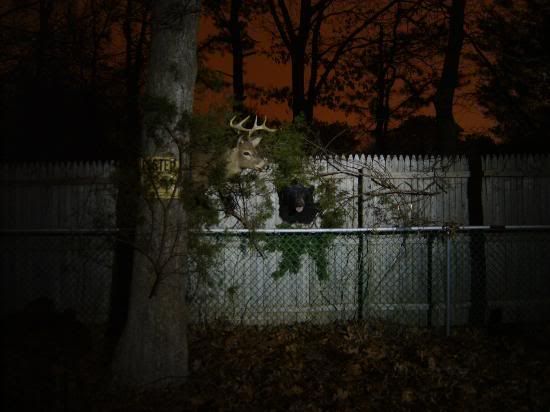 Surefire Centurion II in black with the P-60 lamp (65 lumens for one hour)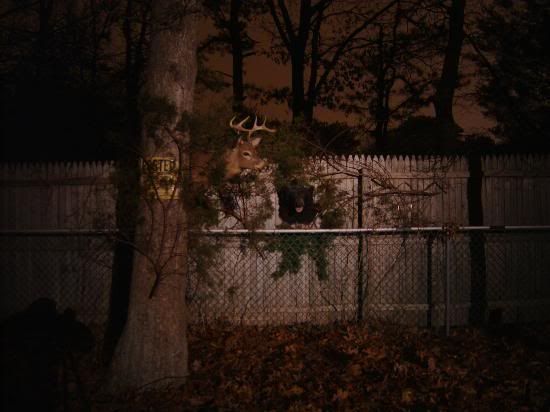 Surefire Centurion II in Hard anodized with the P-61 lamp (120 lumens for 20 minutes)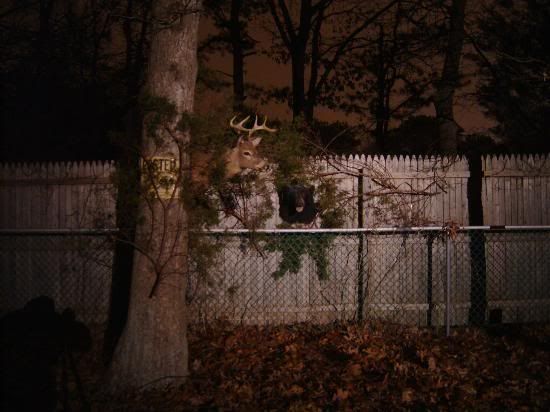 Surefire Centurion III in hard anodized, with the P-91 lamp (200 lumens for 20 minutes) as you can see it is a great flood at 26 yards.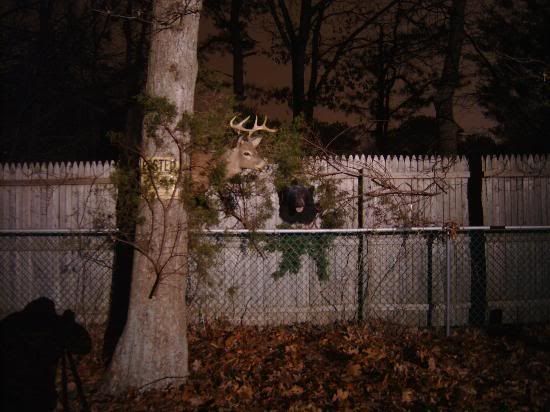 BEAR CUB running for 90 minutes on two computer Lithium Ion batteries, driving a Xenon Magnum Star bulb for 5 cells pretty hard at 8.4 volts at 220 lumens (which make it a very white light) with a reach of 120 to 150 yards, even surpassing the Ultra Stinger.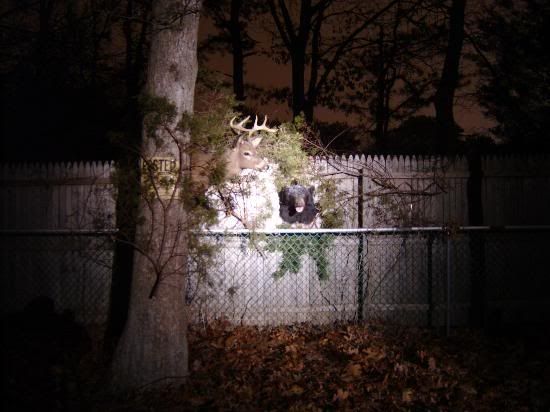 Best regards
watchmaker