I can't believe that I'm forced to do this:
My .204 Ruger, the most accurate gun I have ever owned, is up for sale to cover my overdue property taxes.
Target stock, stainless, heavy barrel .204 Ruger M77 MK II
EDIT - Includes 10X - 40X 50mm scope
ALSO included:
EDIT: 320 rounds precision match quality reloaded ammo - varmint rounds, almost all 39gr Sierra Blitz King with some 32gr hornady VMax
170 pieces decapped and neck sized brass
50 pieces once-fired brass, not yet sized
TWO sets of reloading dies
cleaning kit
$1100.00 takes the lot, including shipping from my FFL to yours.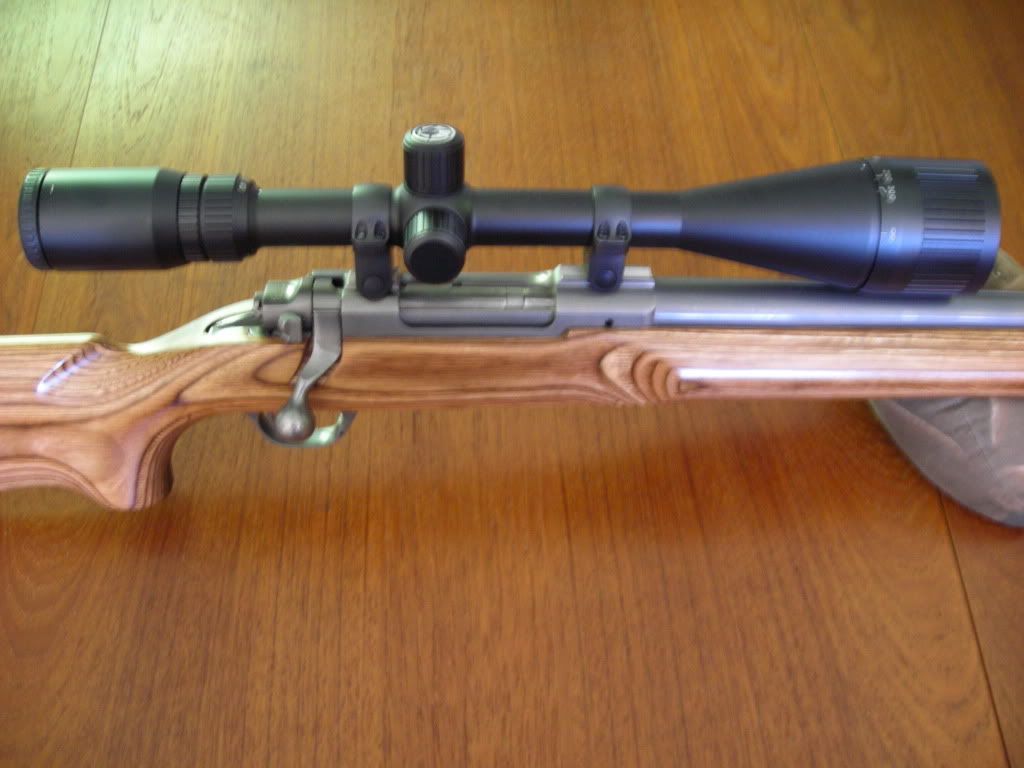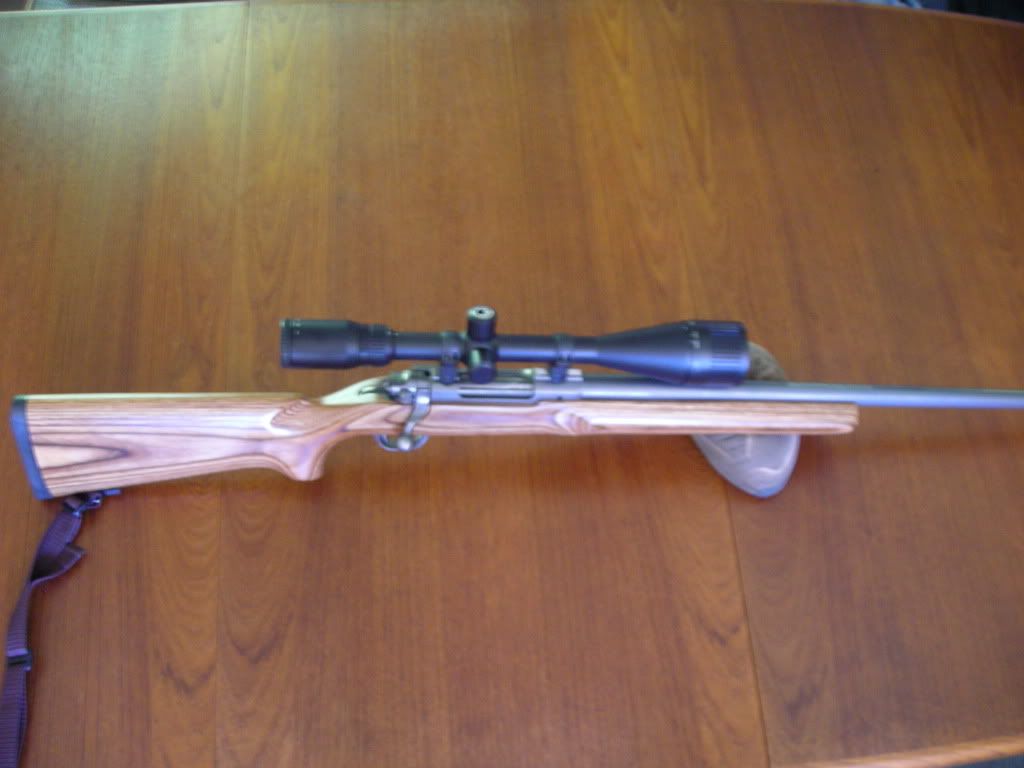 Picking "kill shots" on 1" long X 5/8" high bears at 60 yards: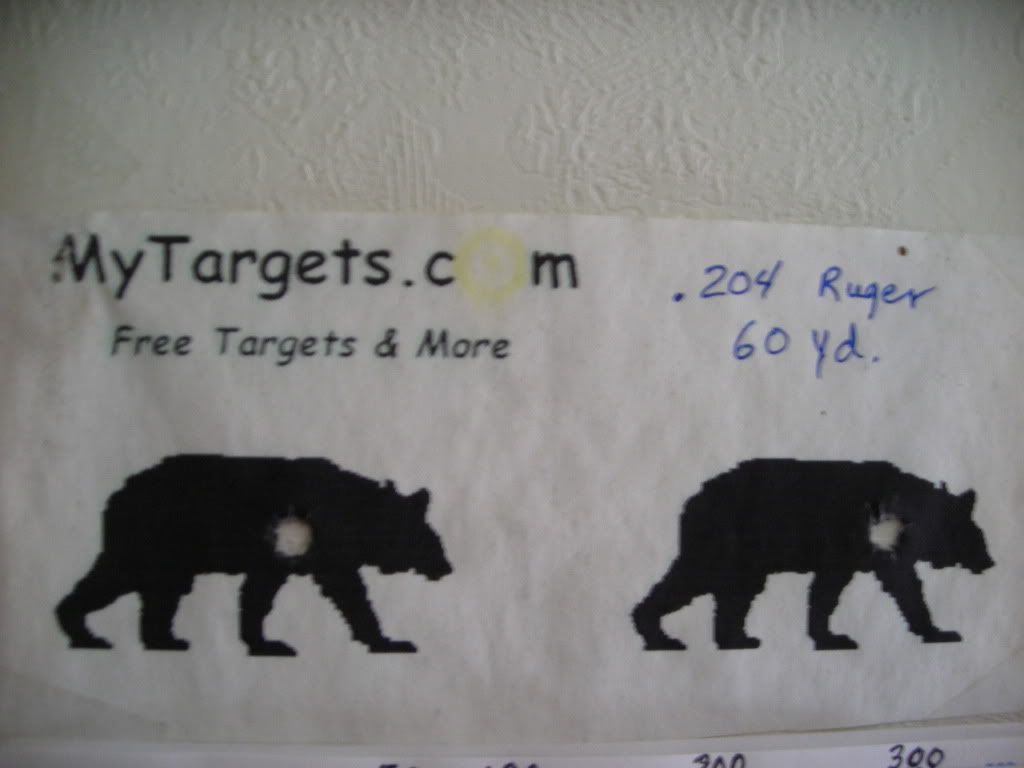 .00" group: EDIT - at 125 yards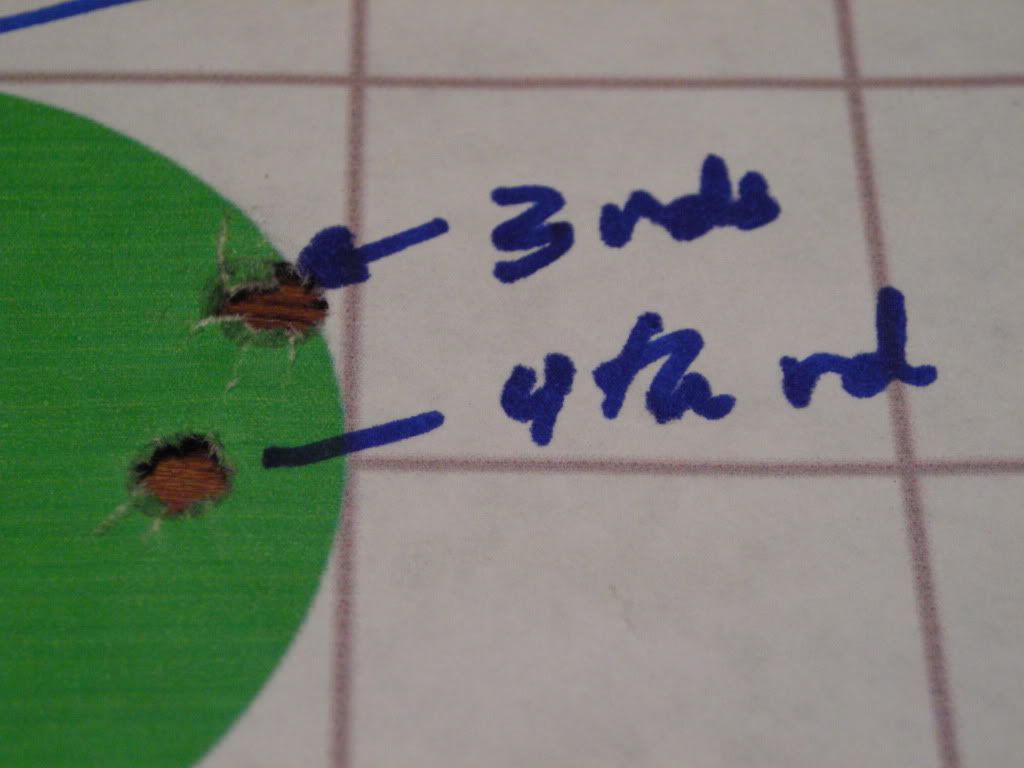 The fourth round was fired intentionally low and left because I coudn't believe the first three were EXACTLY in the same spot.