The black headed python is one of the types of python we have here in Australia.
The "lizard" it is slowly devouring is in a goanna, a member of the monitor lizard family, of around 1.5m – 2m (4.9' – 6.5') long. It is no mean feat for a snake to catch one of these critters as they can run like the wind and can be very aggressive if cornered.
These pics were taken by one of the NRW crew at Cloudbreak, a mine in the Pilbara Region of Western Australia, this week. It took a total of 5 hours for the snake to finish it off. As you can see they put some signage up so it couldn't get run over.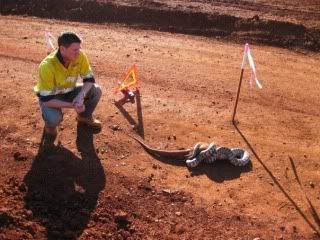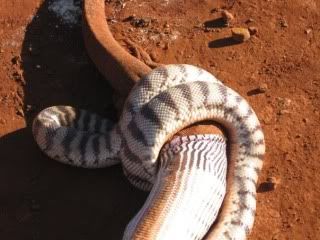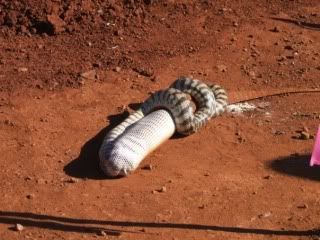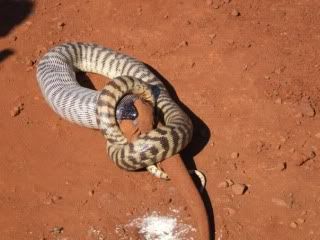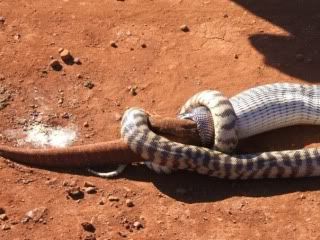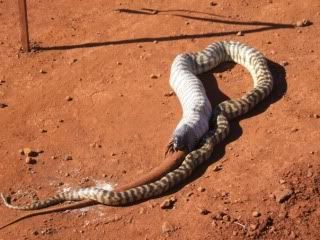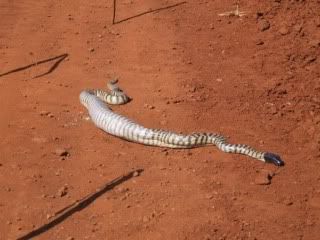 Cheers, Vince