Rare fire tornado is flaming spectacular...the beauty and violence of Mother Nature. Thanks for thes pics Camel, I had to share them mate.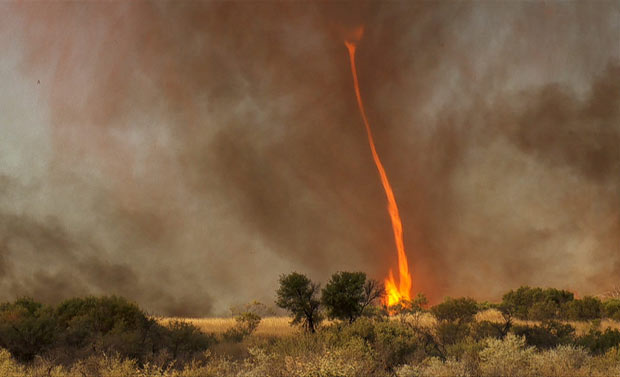 A SNAPPER was left in a whirl when he witnessed one of nature's rarest phenomenons – a FIRE tornado.
Filmmaker Chris Tangey caught the flaming twister on camera as he scouted out movie locations in Alice Springs, Australia.
The terrifying fire swirl – also known as a fire devil — is caused when warm air comes into contact with, or causes, a fire on the ground.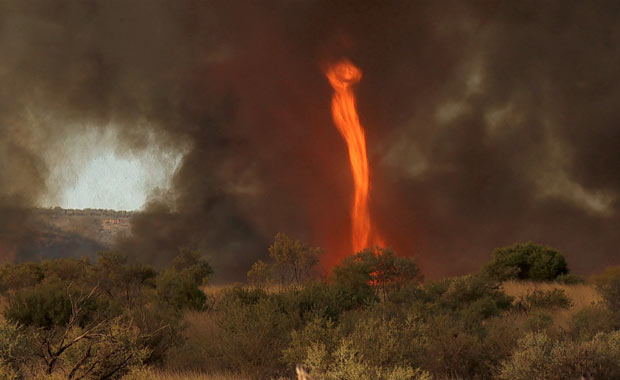 Chris, 52, said: "The weather was perfectly still and it was an entirely uneventful day.
"Then the next thing a man is yelling, 'What the hell is that?' and I turned around and saw a 30-metre fire tornado.
"I was about 300 metres away and there was no wind but the tornado sounded like a fighter jet. My jaw just dropped."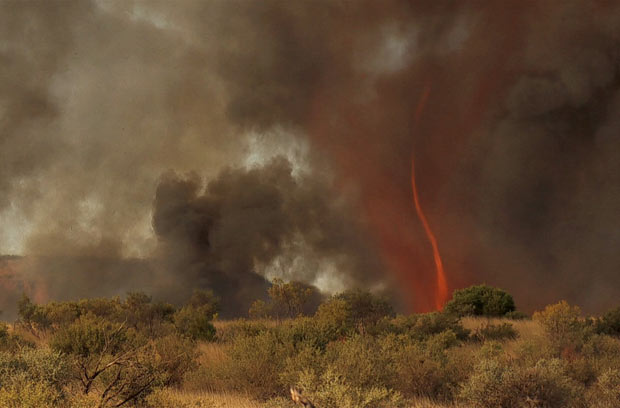 Although fire whirls are known to last for only a couple of minutes, Chris found himself mesmerised by the dangerous tornado for more than 40 MINUTES.
Chris said: "I've been shooting in the outback for 23 years and I have never seen anything like it. We've heard about them but they're never seen.
"The whole experience was staggering and the length and variety were astonishing."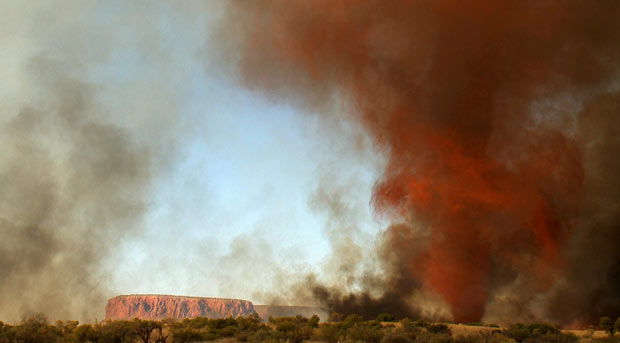 Although they are rare, these spectacles are extremely dangerous.
In 1923, a fire whirl emerged during Japan's Great Kanto Earthquake and killed 38,000 people in just 15 minutes.