I have finally decided to do something for myself for a change and that is to build a Ruger "SUPREME HUNTER" 44 magnum and I thought I'd share this with you...
This first picture shows the gun that I am going to start with and build everything around it. This is a Ruger Super Blackhawk, Silhouette Model with a 10 1/2" barrel and unfluted cylinder....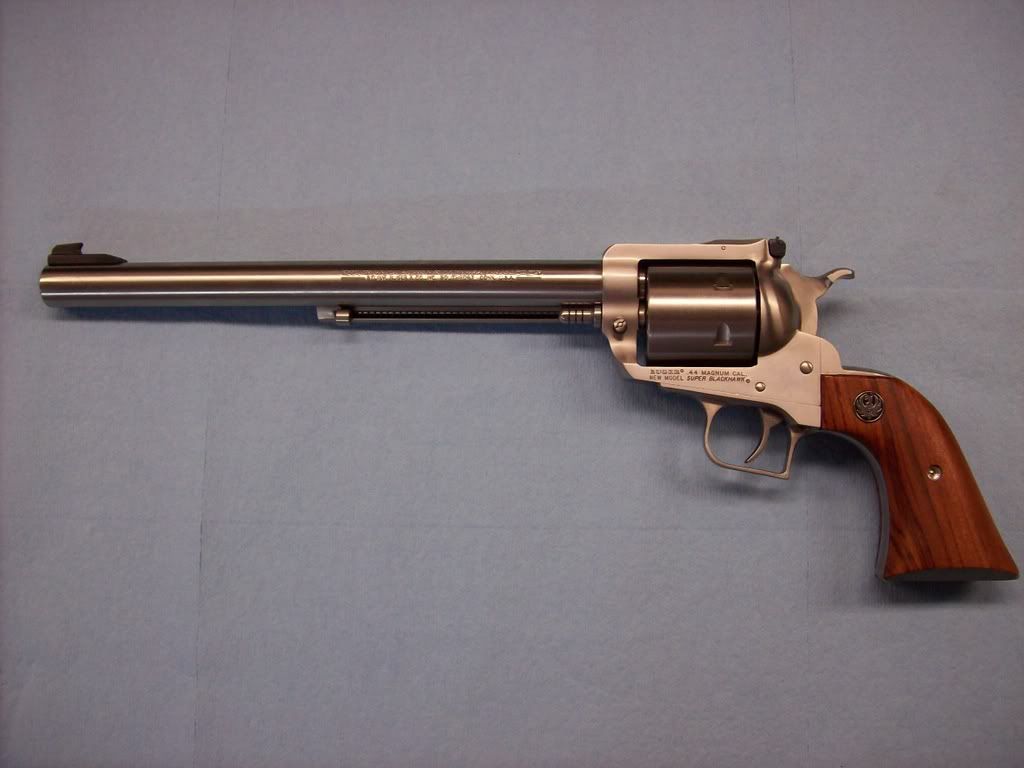 This shows all of the components and accessories that was purchased to go with this project....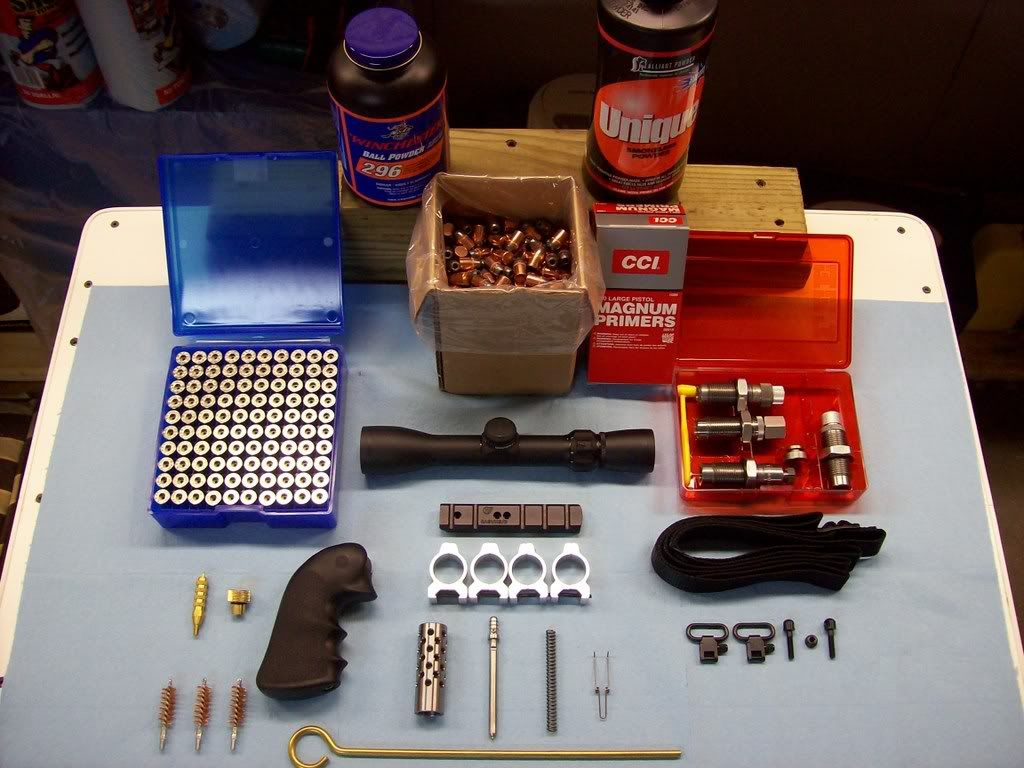 This shows the Action wrench and barrel bushing that will be used to remove the barrel from the receiver....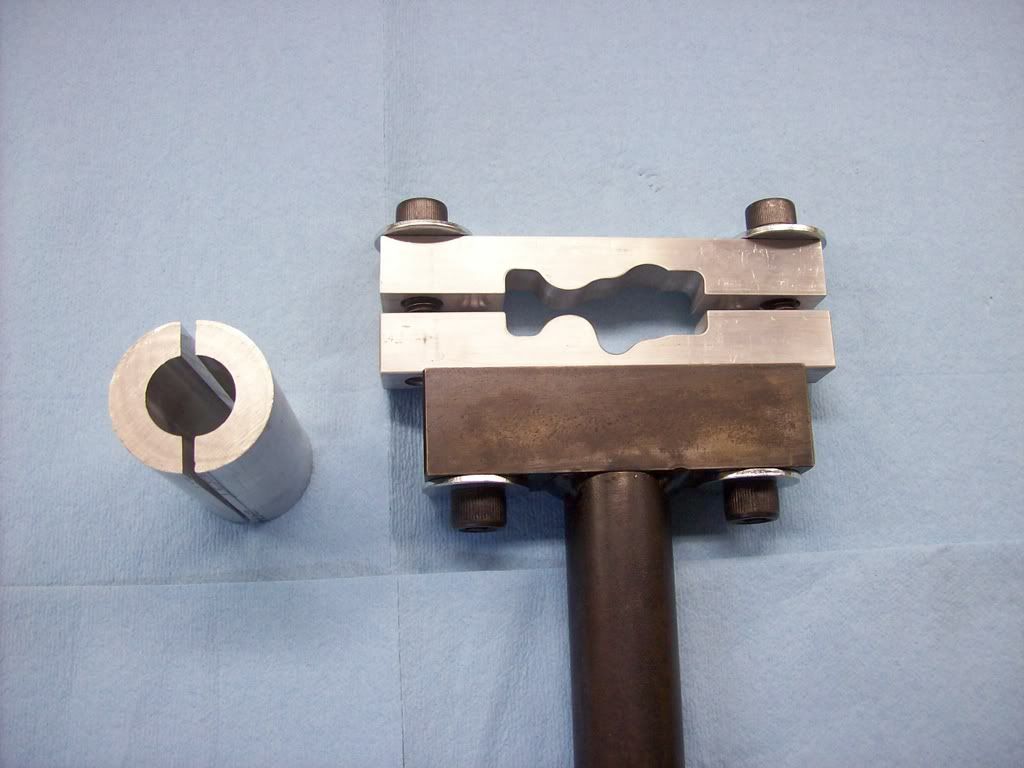 Once the work starts, here is a list of things that I am going to do to this revolver...
1 - The barrel will be removed and shortened to 9 inches, threaded, recrowned and a muzzle brake added. The forcing cone will also be polished and rethroated to "my specs". The barrel will also be set back to .003 barrel to cylinder frame gap. Overall barrel length with the addition of the brake will be 11 inches. Also, the ports on this brake are angled 5 degrees forward to keep powder residue and gasses away from the scope lens. This brake does NOT increase the noise level of the gun when fired...
2 - All internal workings will be removed and stoned to remove any rough edges and both the hammer and trigger will be honed for a smooth pull and clean break. The hammer and trigger springs will also be replaced...
3 - I will recut all chambers to the same EXACT diameter and hone the throats to the same EXACT diameter as well...
4 - The wood grip will be replaced with a Hogue Rubber Finger Groove Grip...
5 - The gun will be set up for "sling carry" as I will drill and tap the barrel/brake for a sling swivel stud and will modify the grip attachment so as to allow for a sling swivel stud there as well. To this I will add a set of QD swivels and a 1" nylon sling...
6 - I will fit an oversize locking cylinder pin to both the cylinder and frame. This will eliminate any and all play in the cylinder, along with the addition of an oversize cylinder latch that I will also fit to the gun...
7 - For attaching the scope base, I'll drill and tap two extra holes in the top strap...
The bullet of choice for this gun is Remington's 240 gr. JHP. One load will be with 24.0 gr. of Winchester 296 and the other load will be 9.0 gr. of Unique. Both loads have proven to be very accurate out of most Ruger revolvers...
I'll post more pictures as the work continues with this project....
D/S