Aloysius - the wraps that I put inside the wad are "mylar" and they are .0025 in thickness...
I coat all wads with motor mica, as well as coat the bore with a dusting of it before going shooting or hunting. It keeps plastic from sticking to the bore, no matter how much I shoot, and when I clean the bore, I just run a very lightly oiled patch down the bore and it shines like a mirror...
I guess you could kill a drone with a UFO choke tube, but I don't think the drone owner would be too happy!
The UFO choke tube that I am referring to is made by Jimmy Muller here in the states. I tried over 30 different choke tubes before settling on this one, and it works very well for me...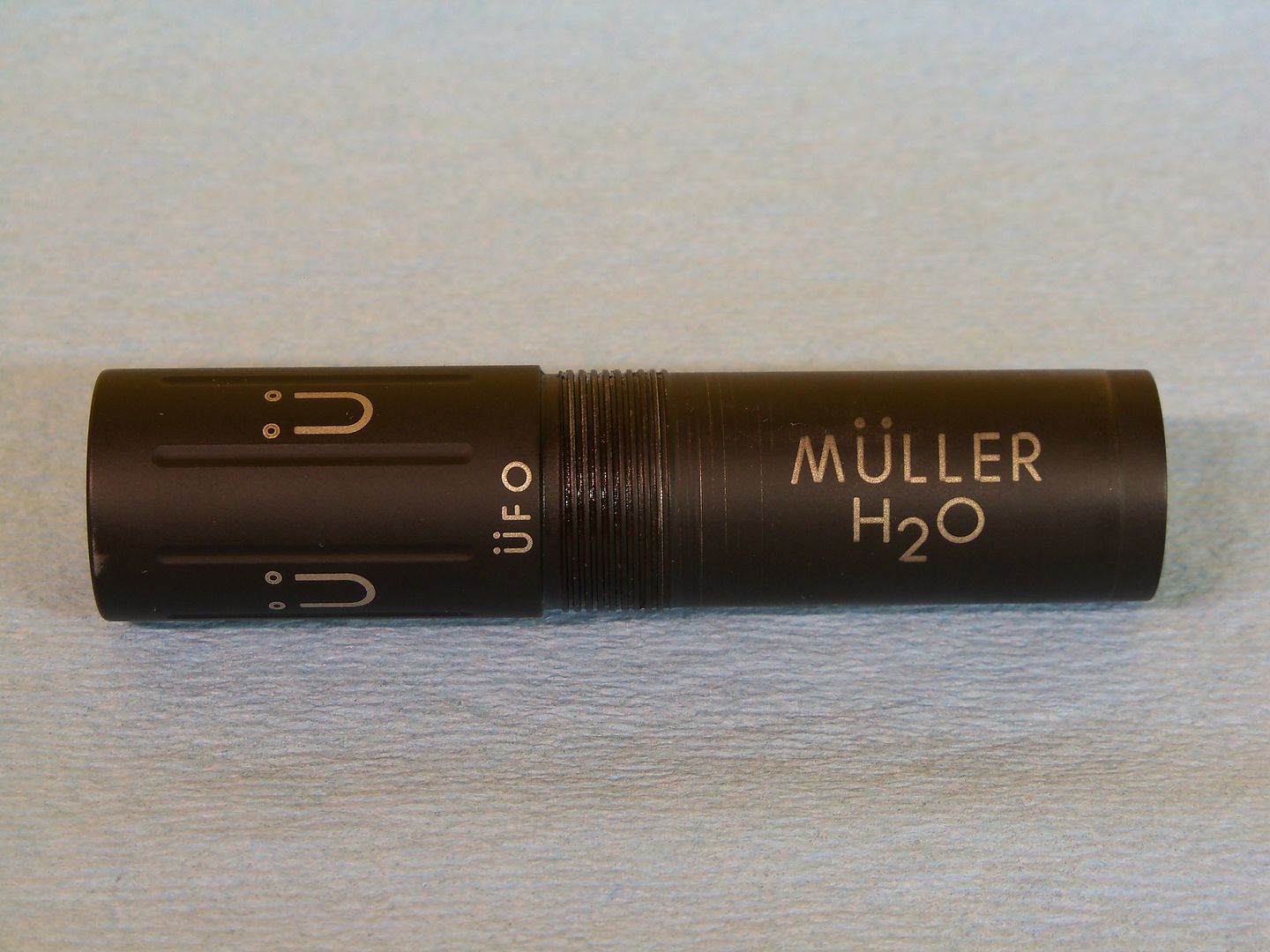 My intent is to teach those that are willing and wanting to learn about loading steel shot loads, or any other type of ammo as far as that goes. It is NEVER my intention to make anyone feel like they know nothing about reloading shotshells, or any other type of ammunition. My apologies if it came across that way...
Me personally, I like the CLBC wads for a couple of different reasons. They come "unslit" which allows me to be able to customize them exactly how I want them...
My preferred wad cut is 2 full length cuts, down to the base of the shotcup...
Another thing I like about this shotcup is the deep over powder cup on it. It allows for a complete and consistent powder burn, which translates into uniform velocity and pressure...
The slight crush section on this wad allows for a perfect fit in specified loads, and fits perfectly in the Federal Gold Medal hull...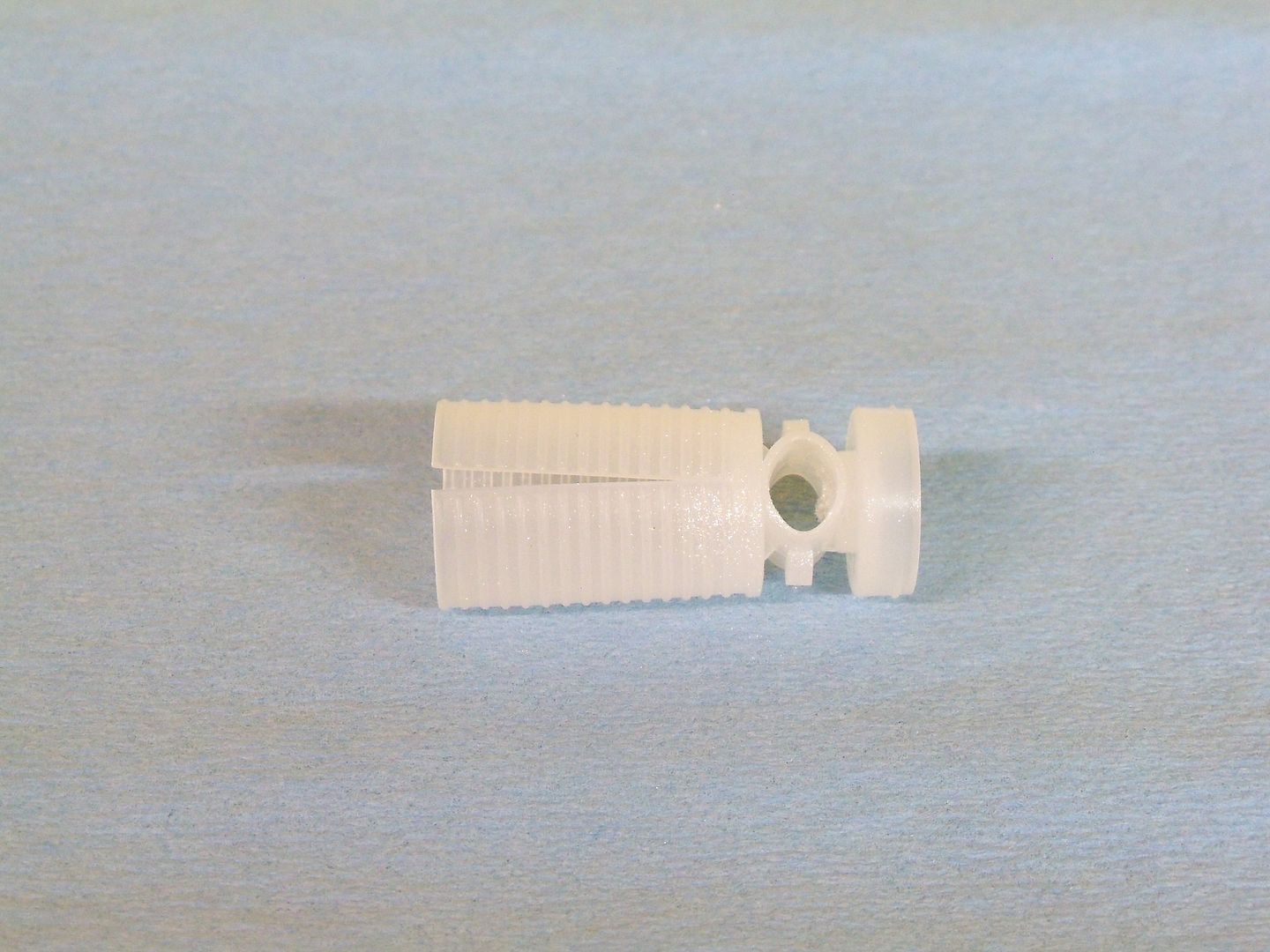 This was one of the recovered wads from the BBB load I shot the other day. If you look real close at the inside base of the wad, you can actually see impressions from the granulated buffer that was used in the load...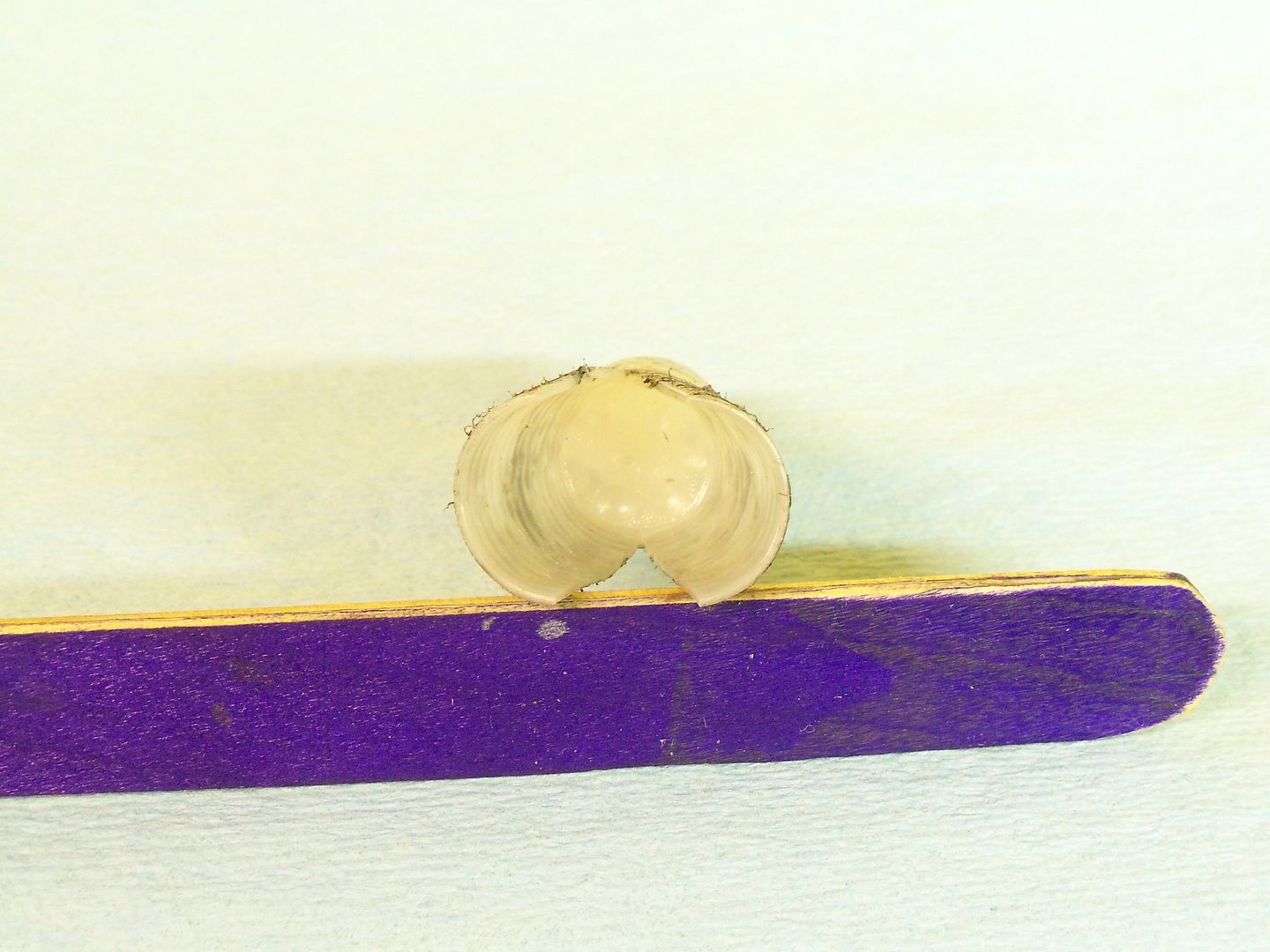 Here is one of the recovered mylar wraps that was inside the wad. On the top part of the wrap, you can see where it was folded down when the shell was crimped...
This next to the last picture just shows a couple more choke tubes that I use for steel shot loads...
"Decoy" choke tubes for shots out to 40 yards...
"Passing" choke tubes for shots out to 50 yards...
"UFO" choke tubes for shots out to 60 yards...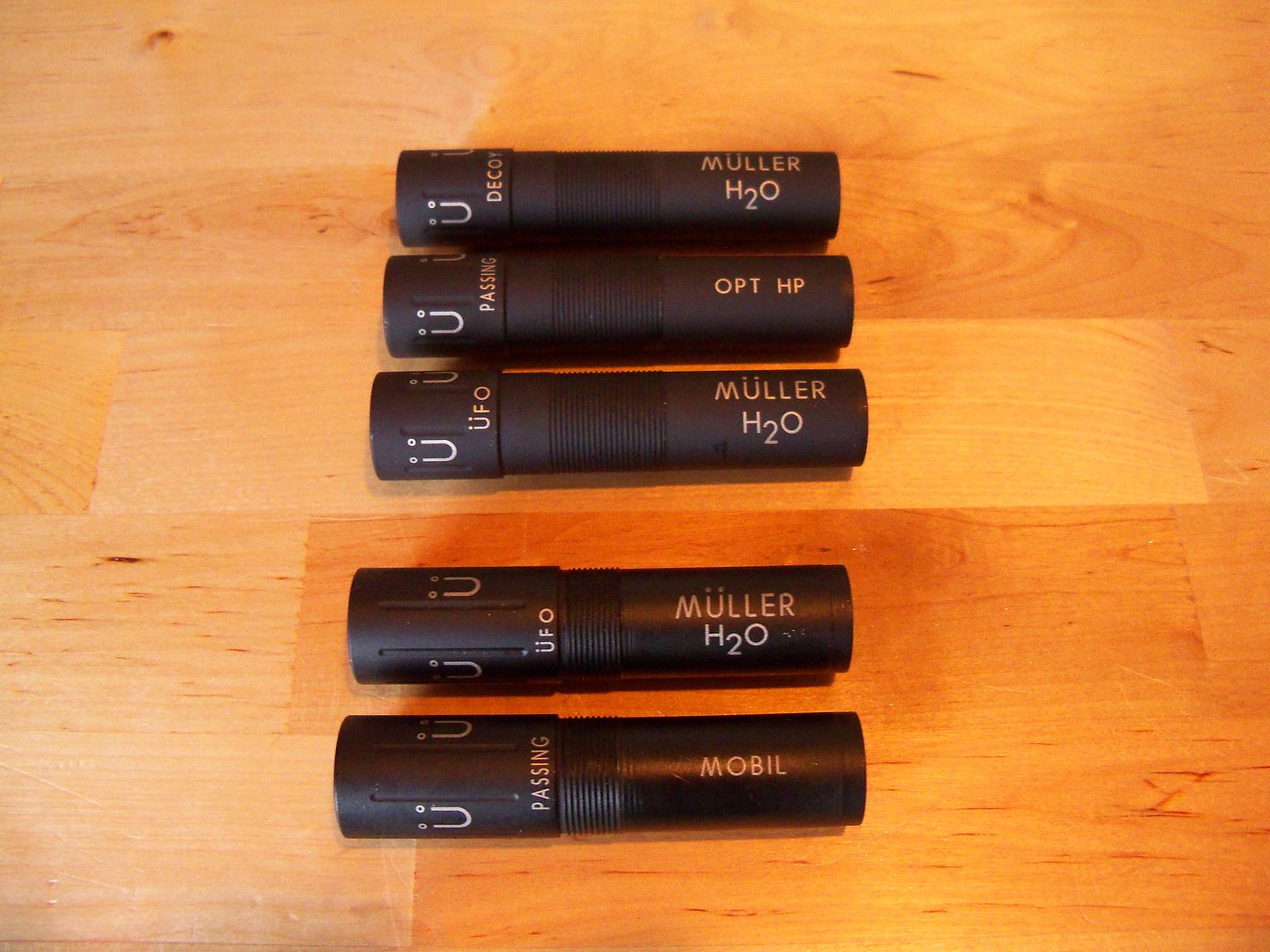 This is why I like the UFO choke tube for pass shooting big geese!
And just for the record, all of my shots are not at long range! It just happens that the few places where I get to hunt, the birds have been hammered so hard, that you cannot get them inside of 50 yards, regardless of decoy spread, calling or anything else. I have learned how to overcome and adapt, and that was to come up with a load that would allow me cleanly kill a goose at the maximum distance I could, and I have totally succeeded with my long range T steel load...
I have put a lot time, money and effort into coming up with the steel loads that I shoot, as well as having the right gun, choke and barrel set up, so all I need now is for waterfowl season to get here and be able to take off for a few days and hopefully bag some birds...