Congrats W W
I have had one for a year now and love it. There are some tricks to learn.
I leave mine plugged in on the bench but off. When I pull it out and turn it on (always check the drain plug, like a boat
)I always calibrate it according to the instructions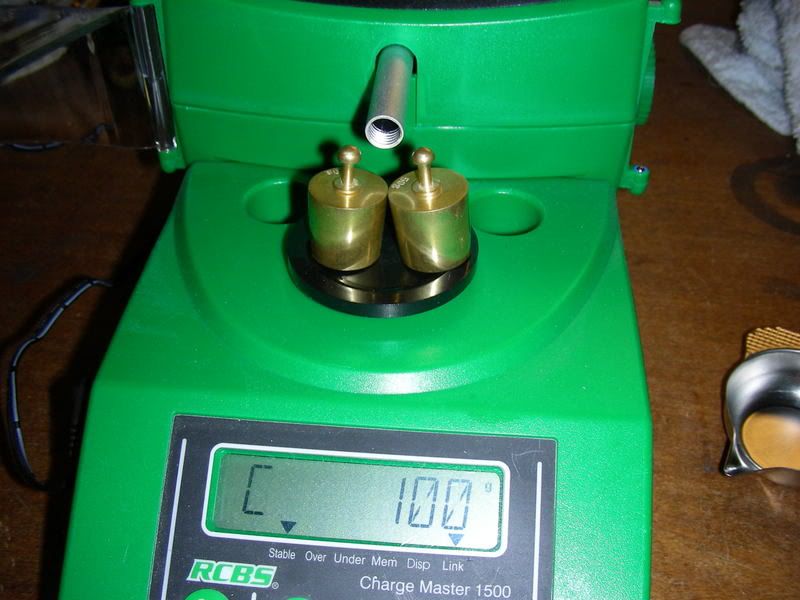 Then rezero with the pan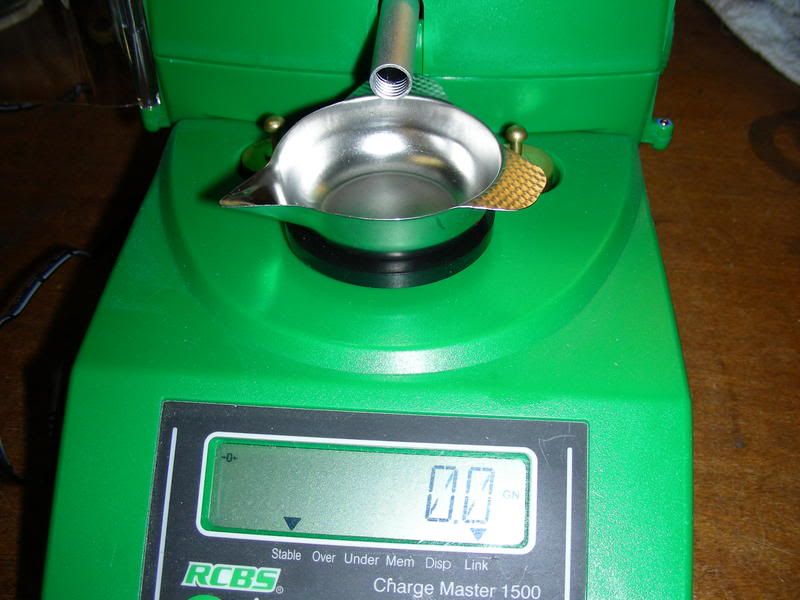 A concept that I have come to accept is that the 1500 is a highly accurate
powder thrower
. In this example I want to load 60 grains of RL22 so I set the dispense to 59.7 grains.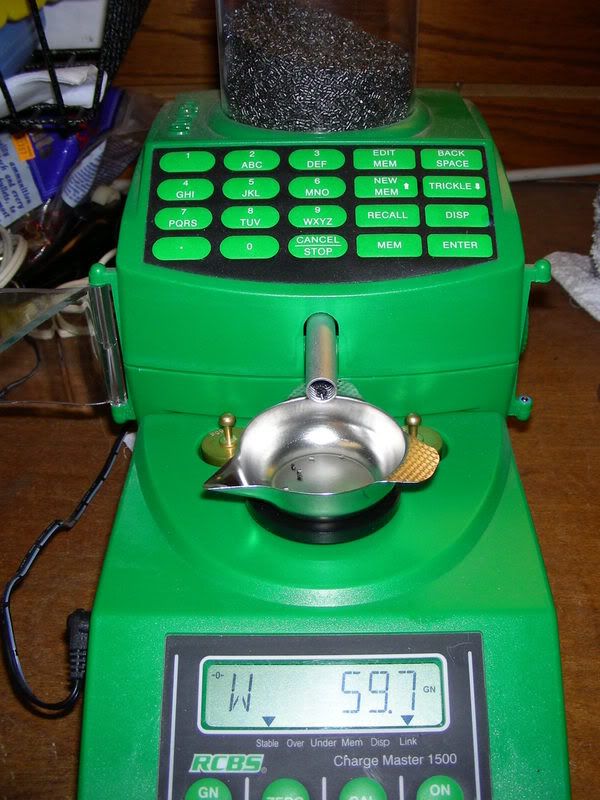 With RL22 which is a relatively short grain you could set it at 59.8 grains. Sometimes it will throw right on what you set and sometimes .1, .2 or .3 grains higher. With ball powders you can set it only .1 lower, with long cuts like IMR4350 you need to set it .4 grains lower than your desired weight.
After the machine beeps,
wait 5 seconds
while it displays the number of loads dispensed at that setting, and then it will display the exact weight of the powder
thrown
. In this case it dispensed 59.9 grains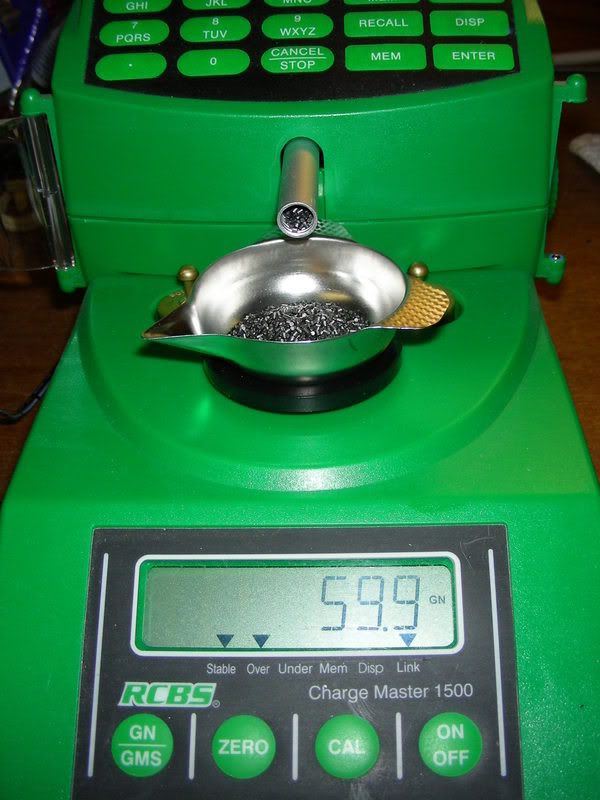 Now it is a relatively simple matter to take a small sharp instrument and nudge a few grains off the end of the spindle until you have exactly the charge weight you want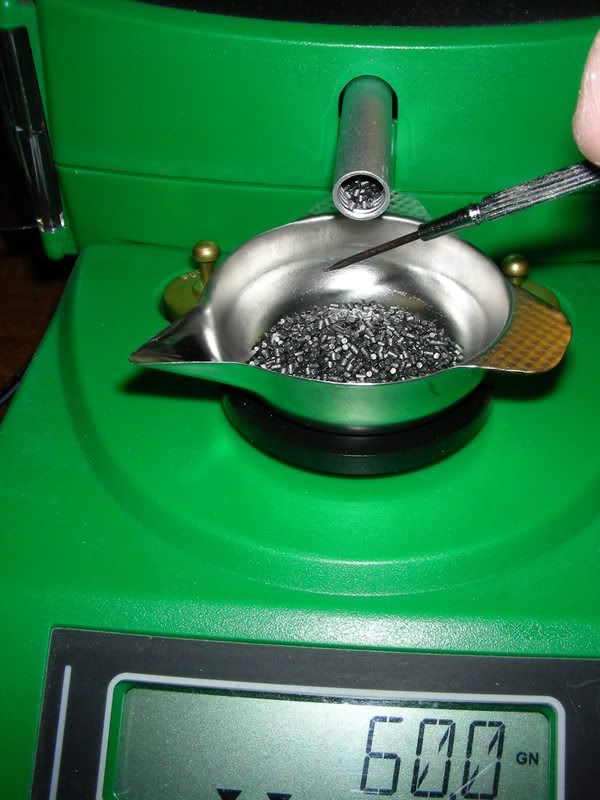 Emptying the 1500 is a snap also and I seldom lose a grain of powder. Set the 1500 to the edge of the bench and drain the powder reservoir directly into the bottle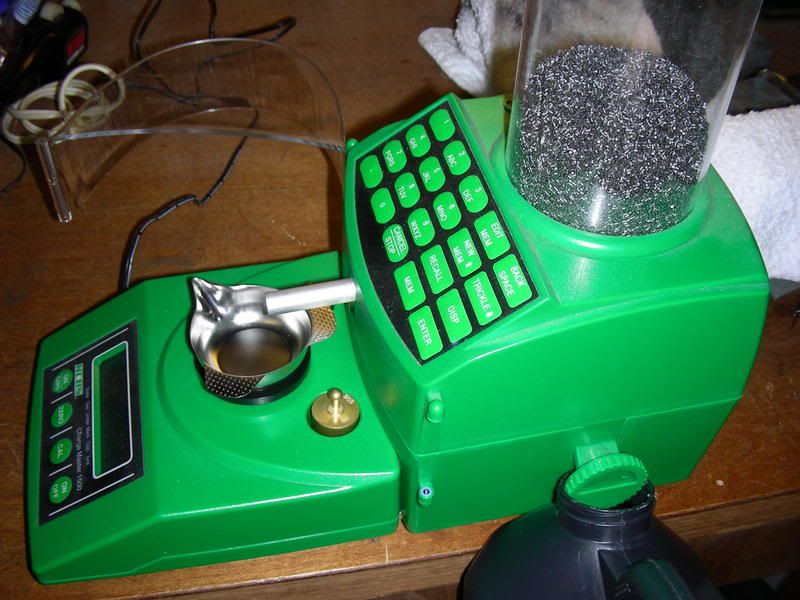 While still holding the bottle under the drain hit the dispense button and it will start dispensing according to the last setting. That will empty the reservoir of the last few grains and send the rest that is in the tube into the pan, use the brush to dislodge stray grains in the reservoir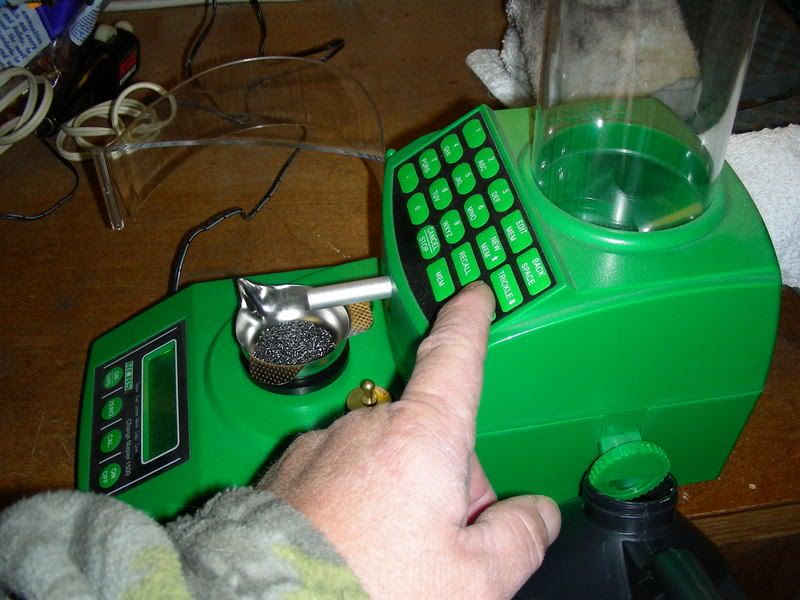 Sometimes at the lower powder settings the tube will slow down. Hit the cancel button, dump the powder into the bottle, set the empty pan back on the scale and hit the dispense button again and it will dispense at high speed again. Piece of cake!
Remember to give the machine a few seconds to hit zero after each operation. Don't get in a hurry.
Now turn it off, close the drain plug, smile with pride and go kiss your wife.