Hey gang:
Obammy blew into town here for a spell but many of the fields had already been feritalzed so...lotta crap fer nuttin'.
Onna remote unit here in the woods of Montanny...thought I'd share some adventure pics with yall.
Coming home tomorrow after a week of eating like a pig and drinking like a fish.
My brother in law and sister are the worlds greatest hosts in a large slice of paradise. It don't get any better than this.
Day one:
Homecomin' me and sis-
Day two:
Gettin' ready for the middle fork of the Flathead River-
Go-pose- with rapids called BONECRUSHER I wasn't sure what to expect. Nautrally I got voted onto point.
Fam and freinds:
Parked for lunch:
Calm after the whitewater- no filming during same, too busy paddlin'!:
Sis and brother and friends..
FINALLY- lunch- onna a pretty cool take-down bbq:
I ate like a king!!! Ton's of fixin's too
Day 3- realxing at the pad, swinging chair with endless cold-ones within reach- Swan mountains:
Shootin' irons:
1- take-down Brownie #241- yep it's a 2-pc!
2- Westerfeild-Wards #31A 22lr
3- 7mm Remmy c-1965
4- #94 Winny round-tube c-1949 !!!
Day 4- backyard view with more swinging beers:
Lil sis floatiing on lake Flathead soaking up the sun:
Goofin' off with sis and bro: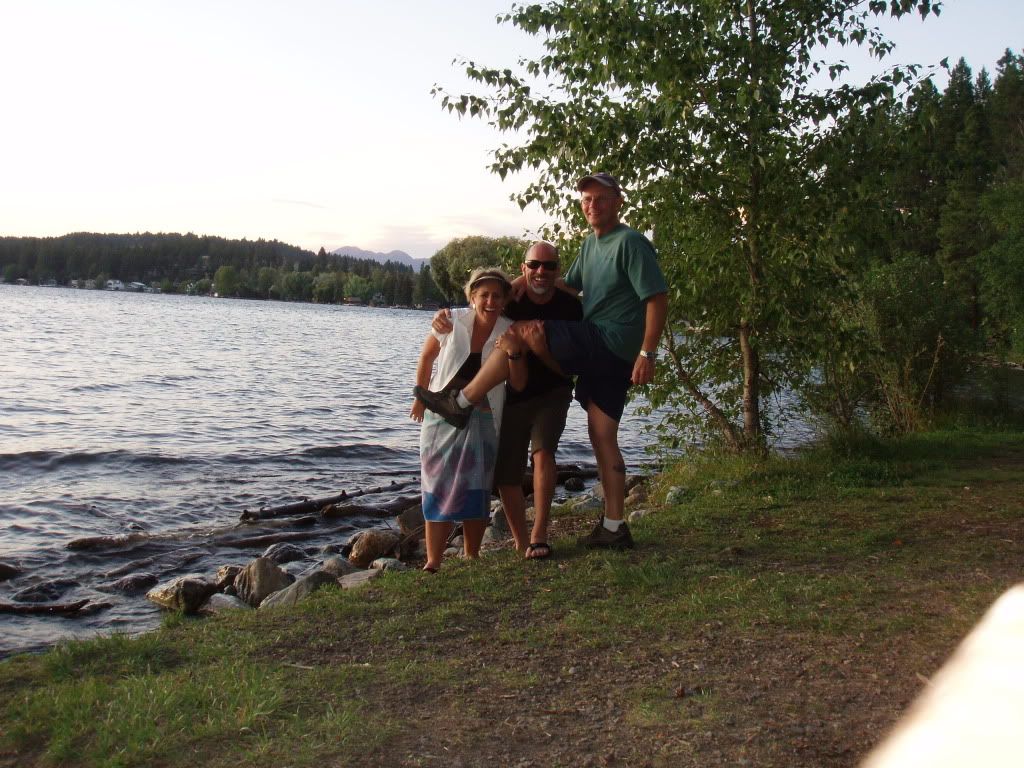 Sunset on the Flathead:
Grizzly Jacks for drinks- me and sis:
Day 5: Cowboy Coffe with George. This was the best coffee I've ever had by the nicest guy you'll ever meet, a vet and true American. On the nicest 5 acres you've ever seen!
Me and brother Terry gearing up for the Zip-lines on Big Mountain! It was friggin' intense.
Goin' up!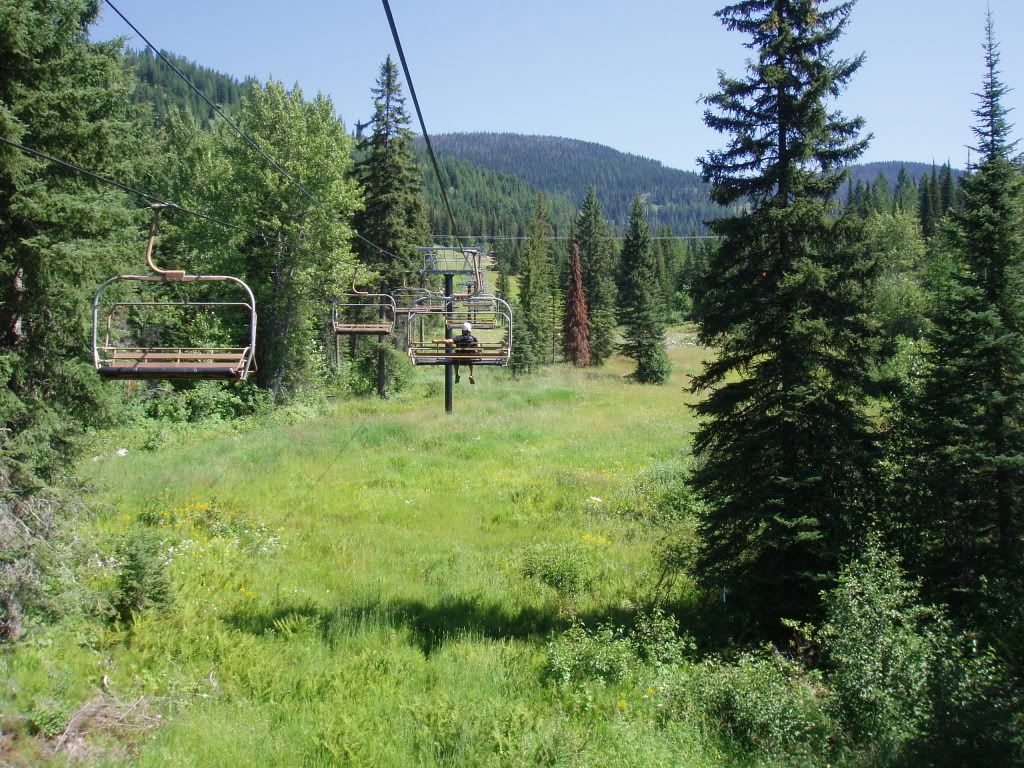 Coming down! (2000'....50+ mph)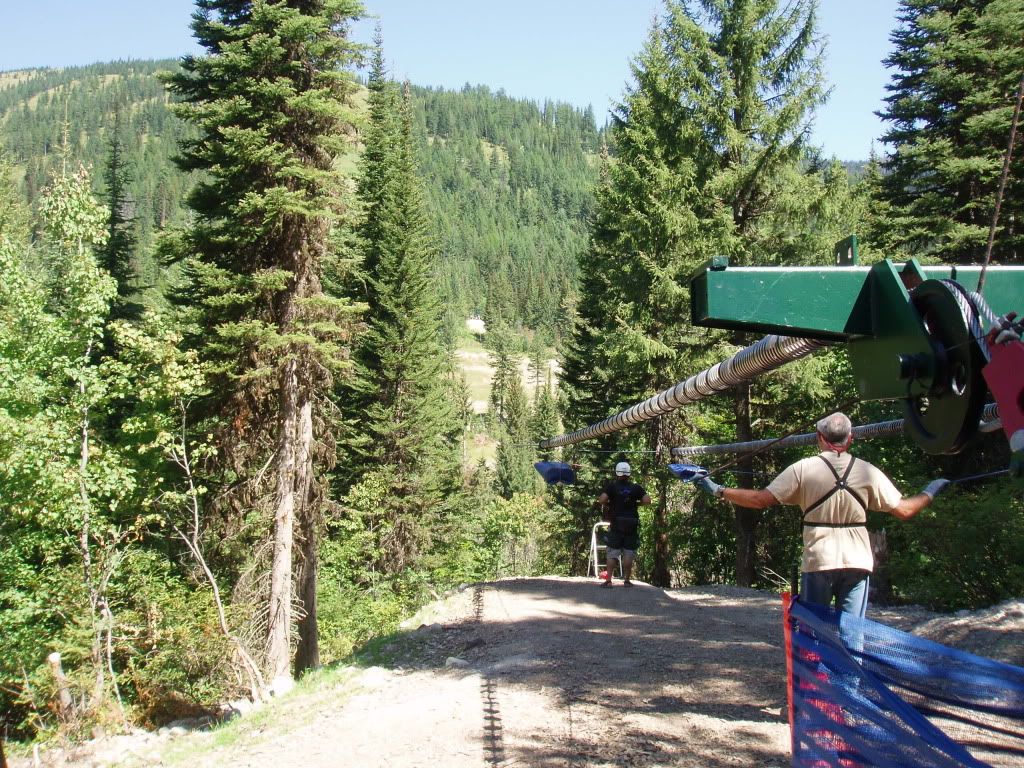 Grub and drinks at the Whitefish lake Boat Lodge afterwards...ahd such a big hamburger I almost passed out.
Day 6: 3 hour trail ride on horseback on singletrack. Got to break in a new pair of boots, awesome ride and just a plan ol hoot.
I did not shoot any pics, sorry- was kinda rainy...but after we had a BBQ in the front yard and I got to eat some more! Me likey bratwurst...
Some WT came buy to say "hi" and see what was for dinner, almost them!...kinda scrawny up here and not yet rutted out it seems.... I wanted to get the Winchester but....well, ya know.
I stalked this next one and got to 20y till he huffed and put a hoof down into the dirt sayin' "close enough buddy":
Tiz it for this one... off to bed and a long flight home tomrrow. Just hadda cheese bruger and 3 beers and I'm pretty full so.....
Beddy bye time.
See yall when I get back.
TTYL,
-kevin.