Guard Dogs, like their masters, are becoming increasingly high tech in the manner that they do their job. Following is an example.
I got a dog to guard our house. It was a little more than I thought I should pay but I think when word gets out we'll be a relatively crime free neighborhood.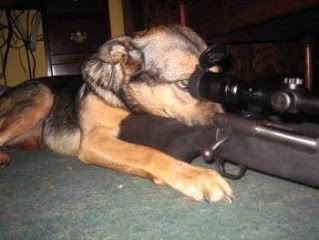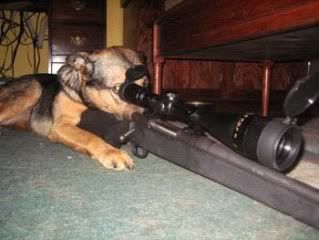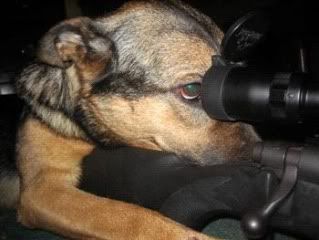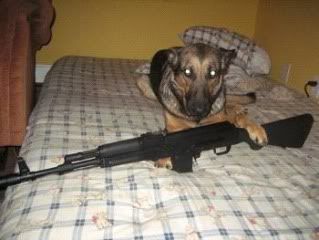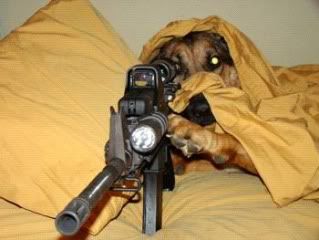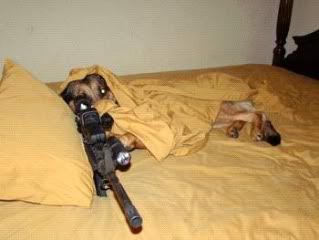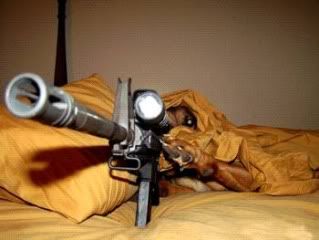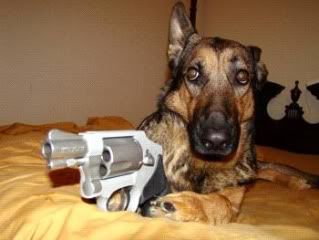 Don't let the dumb look with the pistol fool ya...this is part of a ploy to make you feel over confident...he is a master with his weapon.
Cheers, Vince