Pumpkinslinger wrote:
If I had my "druthers" I think I'd use one of the "quick detach" types on a rifle like that.
I am using a Bassett Machine mount on my M1A, which cause of its design unlike the other M1A/M14 mounts does return to zero every time you remove the whole mount. As well it allows the iron sights to be used with a scope mounted.
Some of Bill Bassett's pictures he had in his email he sent out to interested parties informing us of them being ready to ship. I do believe I got the first one in Canada, ordered the mount the first day it was for sale, on the Canadian specific sites I visit, others didn't get them till later!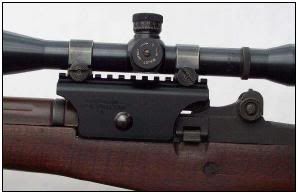 Glockman, they do not cost much more then a Leupold, and no batteries from a good manufacturer. Hard to not like them.
As for Bushy, I don't think he was alive when the paintings original was painted.
TRBLSHTR,
I do know of Warne, still undecided though, I take time to decide what to get. I like to think about it and really make a good choice before I do something. Will keep you all posted.
stovepipe,
In time, patience is required.
slipshot,
I'll crack and let it out. One of my "worries" in life is that I will end up having a child and not know about it, or the mother of the child will not want to raise the child together both totally unacceptable to me. So I have not bothered in my 21 years of life to do what is required for a child as I have not known any girls who I know would stick around yet.
Dimitri