Right about now I wish I had $450,000 to spare. If so, I would have a hunting retreat tomorrow.
The Details...
Pratten's Game Lodge
Freehold Land: 600 Acres/ 242.8 Hectares
Location: 20km North, North West of Kilcoy, a thriving service town of approximately 2000 people.
Country: Approx 95% of the property is native timber featuring steep ravines and mountain creeks. The most inaccessible country has clusters of palm trees in superb untouched rainforest with sparkling creeks.
The Lodge: Solid timber game hunters lodge perched literally on top of a mountain. The structure itself features raked ceilings, verandas on four sides, solid timber bench tops and kitchen cupboards. One full wall is completely glass giving outstanding views of surrounding country and the National Park. There is 240 volt power supplied by solar panels and a battery bank. Gas hot water and septic toilet complete the luxury of isolation on this superb property.
Trails: The vendor has completed the package with strategic bulldozed tracks for ease of access to remote regions within the property. There is also an observation platform.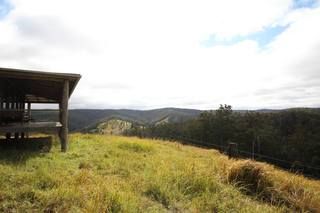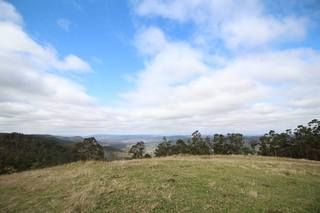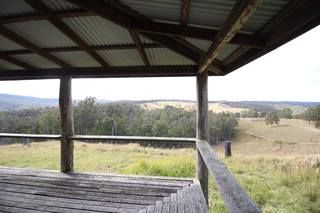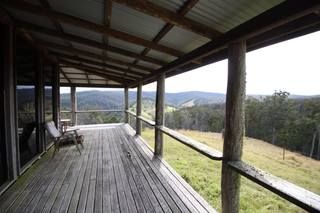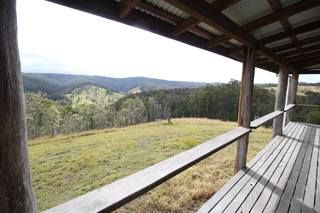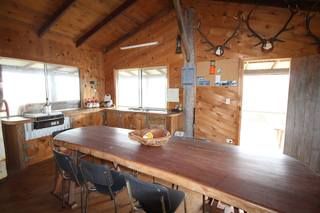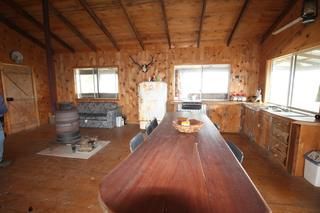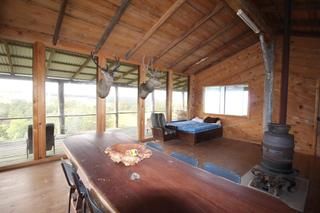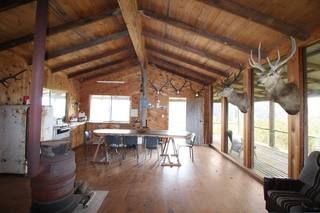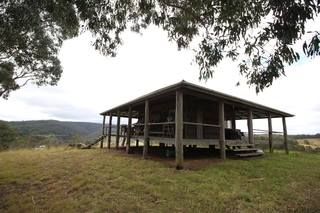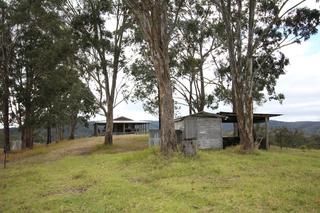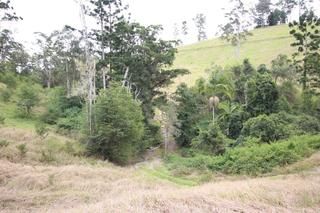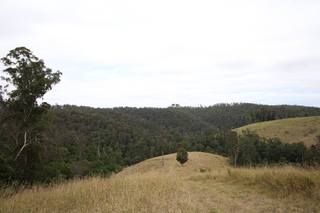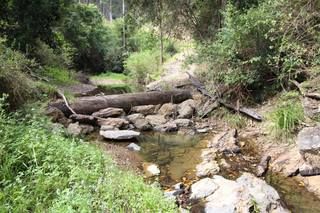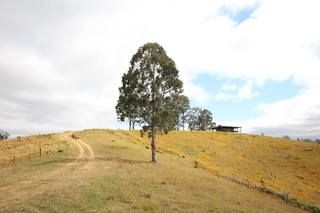 It's a damn fine looking property and it's prime red deer country. Time to buy a lottery ticket or two I reckon.