Yeah, I have sorted the bullets by weight. This box varied by 1.6 gr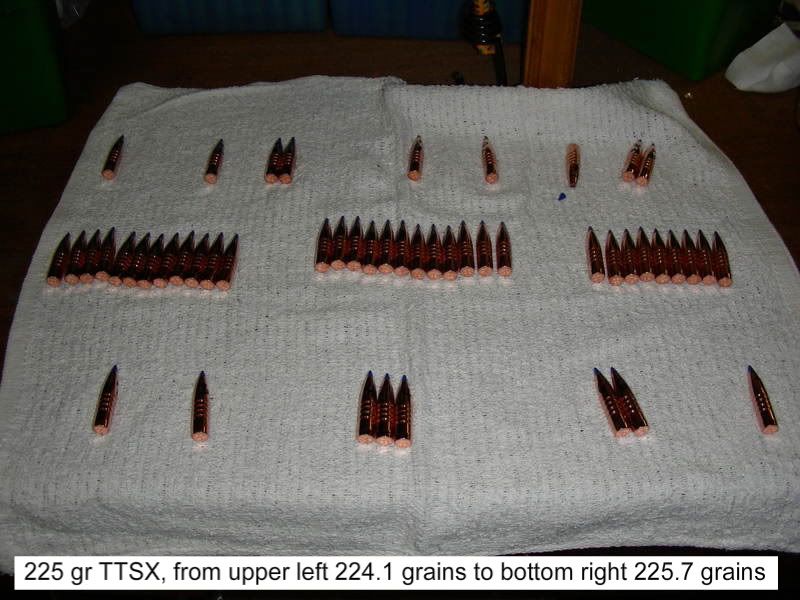 it has not seemed to make a difference although I do load a set of bullets as close to each other as possible.
What I have found makes a difference is the bearing surface. Oddly enough even though these bullets vary in weight they do not vary much in bearing surface.
The thing I have found is that the Accubonds are the worst in varying bearing surface if you mix them from different boxes. I have found as much as .020" difference in bearing surface on 180 and 200 gr 30 caliber Accubonds when taken from different boxes even when they weighed the same.